Paul's Free & SPLORKY Website
(Version 1.1)
@ Tripod.com

(http://paulquek888.tripod.com)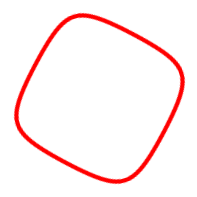 A Really Interesting Comment on "Cube" (1997 Movie; Canada)
I like the (edited; cleaned-up) comment below, about the 1997 movie "Cube", so much ... the comment appears in this URL:
http://us.imdb.com/title/tt0123755/usercomments?start=20

Cube, it has begun!, 14 April 2003


Author: ekelund from Copenhagen, Denmark

First of all, Cube is a movie for people who like a bit of thinking. It's open to your own personal interpretation.

I see the Cube as a symbol of what happens when people stop asking question. If humans just follow traditions and habits without seriously considering what the essential is for each individual we will see that we will build a world where we get caught up in all sorts of norms that has nothing to do with the world that we would like to see.

The construction of the real Cube has already begun! If you don't believe me just take a look at your own life. We used to work in order to be able to survive, now we have created a world where work is the meaning. It has become a norm that you have to work 5/6 days a week so that you can get all sorts of status symbols to impress your friends that do the same [and also to impress YOURSELF!]. It's a trap that we don't see but it is diverting us from what is essential in life. Love, compassion, time, mental development etc. We don't even have time to raise our own kids. We choose to pay money to institutions so they can raise our kids. Yeah, we have to remember that we do not have enough time to raise our own kids because we have to work. When our parents get old we also send them away as we haven't got time for them as well. Finally, when we ask ourselves ... what do I live for we see that we haven't got any time to live. It's all work and recreation ... no living. The Cube has begun! You are constructing it every day, my friend. It's your life -- so remember to construct it so you will feel happy living in it.