---
Thanks to
:
Lycos.com and Tripod-Lycos.com (FREE web hosting)


Trellix.com (for their online Sitebuilder)


Paul Lutus' Arachnophilia web page authoring tool
(arachnophilia.exe -- useful for hardcore HTML-handcoders like me!)


Visicom Media (acehtmlfreeware.exe -- another useful webpage/website development tool)


entireweb.com ("SpeedyAds")


Clickbank (lots of e-products)


and a host of companies offering FREE web submission to search engines, such as:


FreeWebSubmission.com (fws)


Then, there are the FREEBIES from:


Amazines.com

Also, thanks to informative sites like:


Fierce Personal Finance (Personal Finance with a Big Mindset!) -- a blog by Luke Blaise of LA, CA


... not to forget all the folks who gave us FREE web browsers!



Thanks a (ga)zillion and googooplex!
---
This web site has been tested and looks/works fine (except for the occasional browser-specific 'quirky behavior') with the following browsers, for Windows XP/Vista and Apple's Mac OSX (click on the browser's name to download):
Safari v3.0.2

Mozilla Firefox v2.0.0.4

Netscape v9.0b1

Opera v9.21

Neoplanet v5.2

Avant Browser v11.5 Build 15

Crazy Browser v2.01 and v3.0 beta 2

AM Browser v2.01 and v3.0 beta 2 -- identical to Crazy Browser, or vice versa!

AOL 9.0 ['OpenRide' - confusingly referred to as 'AOL Version 1.5.21.1']

Internet Explorer (v6 and above; v7 allows tabbed pages)

Multi-Browser XP (Trial) Revision 10.2.5
---
---
---
---
---
To contact Paul Quek by phone, call +65 9783 7277

Comments:
Please direct your comments to the following email:
paulquek888@lycos.com.

God Bless!
Try out this SEARCH ENGINE!
---
---
---


Submit your site to the Search Engines -- for Free: ==>
Add Me.com




| | | |
| --- | --- | --- |
| | | Submit your site to 20 popular Search Engines for FREE! |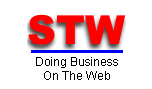 STW -
Scrub The Web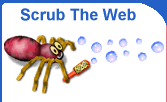 Email: Paul Quek



Last updated on: 14 September 2007